Indian henna designs , India is the land of art, land of designs, land of spirituality, land of fashion, land of tradition, land of festivals, land of colors. In India there are thousands of festivals, ritual ceremony etc, thanks to its diversified land, people, and religion.
Mehandi is one of most practiced art designs in Indian subcontinents, Mehndi also called as henna. Henna is the name of tree, from which mehndi paste is made.
The smell of henna is super, the quality of Indian heena paste can be guessed from the smell of indian henna paste. Heena paste filled in plastic cones for handy purpose; it will used as the pen or brush.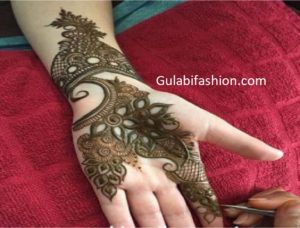 Indian henna designs have different cultural effect and art. Rajasthan the state of India, have variety of art designs in mehndi designs. Rajasthani mehndi designs look very beautiful, thanks to fine art, designs, shades, shapes, etc. Mehndi design artist may choose different designs from different regions of india. The combination of art designs to make it more attractive and perfect match for bride. As we already discussed about mehandi designs images, you can check it as well.
Mehndi design is the art; it may be different person to person. Some mehndi design artists may have different concept, specialty, and area of interest maybe different. It is not good to force designers to draw same design as reference to our mehndi design images or photos. Just show them how it should look from pictures, then he can modify it , give better shape, size, designs, may put his unique designs in mehndi designs. The quality of mehndi design will be fully depending on mehndi artist, how he/she draw it perfectly on your beautiful hands/ legs/ fingers etc. Art is not a game of one day it need time to develop, comes with practice, practice and practice for Indian henna designs.
Indian henna designs
Here we have collected some famous Indian henna designs for you.
Rajasthani mehndi designs  मेहंदी डिजाइन
Rajashan is famous for diverse land, fine arts, and its colorful places. Rajasthan peoples like colorful things, you may have noticed rajasthani homes, trucks, clothes. Rajasthani is also famous for its handmade handicraft, wooden toys etc
Mehndi designs ( मेहँदी डिजाईन ) from rajasthan have its unique identity, design. Let's check these are the pictures from rajasthani mehndi designs.
Maharashtrian mehndi designs  मेहंदी डिजाइन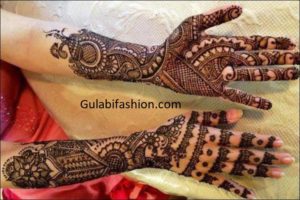 Maharashtra is land of kings and kingdoms, many royal families still exist in Maharashtra. Luxury designs and fine art is the identity of Maharashtra. Maharashtrian mehndi designs ( मेहँदी डिजाईन ) also famous in Indian sub continents. Here are some pictures of Maharashtra mehndi designs.
Punjabi mehndi designs  मेहंदी डिजाइन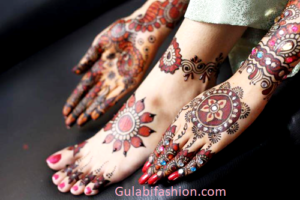 You can find Punjabi peoples all over the world, and then have presence in almost every country. They spread Indian peaceful culture and practice it. Mehndi is the important in Indian weddings ,In Punjabi weddings peoples celebrate it on special day like "mehndi day" on this day bride put best mehndi designs on her hand with fine artist and mehndi color.  Here we have collected Punjabi mehndi designs ( मेहँदी डिजाईन ) for your please check and make selection for your beautiful hands. Please also share your experience with these designs and tell us your story.