henna designs
Henna designs for hands; Henna is the tree which is also known as mehndi tree. Henna tree has much natural content in it; one of them is henna paste. Henna paste used as to draw mehndi designs for hands. By applying henna paste on hands, it can make our hands browned color. This is the 100% natural tattoo, far better than "color tattoo" what we called it in western countries.
Mehndi (Henna) paste filled in plastic paper cone to make it handy; this is called as "mehndi cone". Now mehndi cone is ready to draw unique mehndi designs on your hands. Mehndi design is an art so there is not specific requirement or specific rules in drawing designs.  It will fully depend on person's choice and area of interest.
Mehndi designs for hands, there are different designs for hands. Palm and on hand, generally mehndi on palm more preferred.  In the festival seasons henna designs for hands is suitable.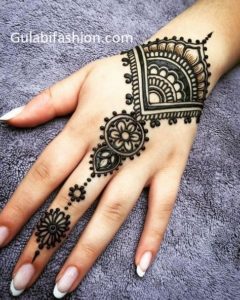 As you can see above mehndi design photos.  Very beautiful mehndi design Henna designs for hands for festivals like diwali, wedding ceremony, Rakshabandhan, etc.
You can check more  mehndi designs
The work of mehndi designer is to draw mehndi designs according to hand.  The shape, size and color of hand must be taking into account while selecting proper mehndi design. For example if a girl have shorter palm then it's difficult to draw a complex and big mehndi design for such hands. Instead of making it too complex, in this situation we can choose simple and better mehndi designs for perfect match for such hands Henna designs for hands.
Then color of hand comes into play.
Mehndi color will be brown after some hours of paste applied with design on palm on body. If hand color is brighter then mehndi design can look very clearly but for dark skin tone girls it's better to draw best mehndi designs on palm, because designs can see very clearly on palm.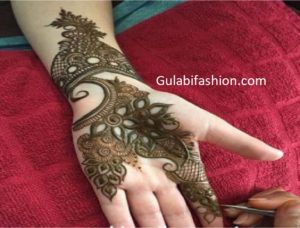 Which mehndi cone should be used? Henna designs for hands
Now it's really hard to say which cone should be perfect for you to draw best mehndi design for your hand. The quality of mehndi design depends on color shade of mehndi, it may brown, red, pink, dark drown etc.
Cone material or cone point.
The mehndi cone point is the responsible for thin / broad lines and mehndi designs. From experience I can suggest you to keep two types of mehndi cones one thin and another broad. In designs we need both types of cones. Many designers make the combination of both cones and decorate the beautiful mehndi design for your hand.
Use perfect mehndi color -Henna designs for hands
As we already know we have different colors in mehndi but to choose suitable for our skin color is suggested. Dark brown can be chosen by brighter skin color girls, Henna designs for hands
Pink or lighter brown is suitable for darker skin tone girls.
simple mehndi designs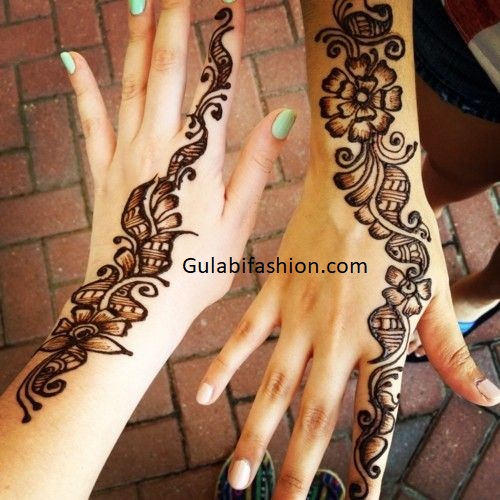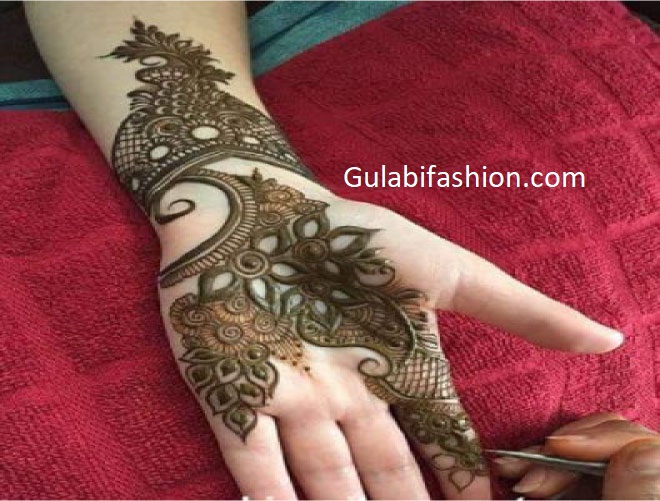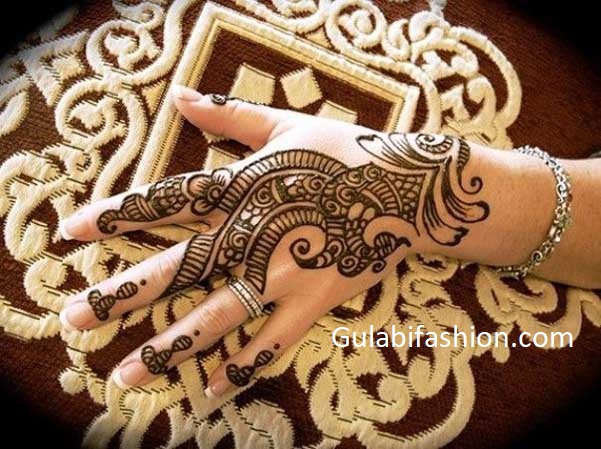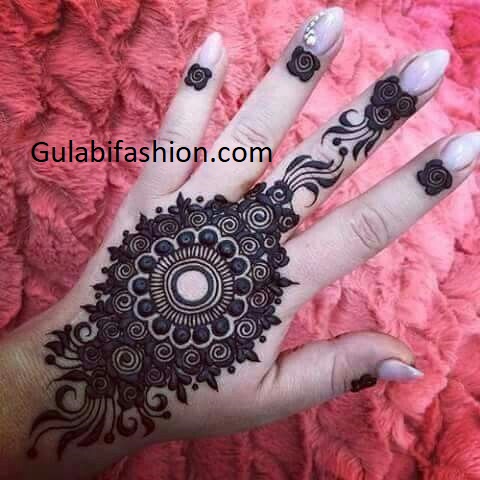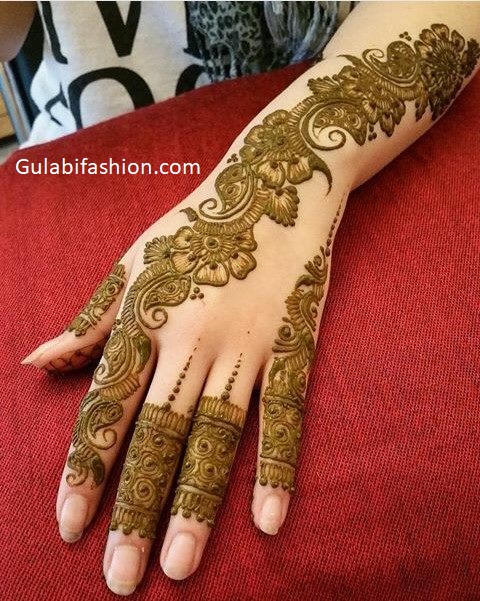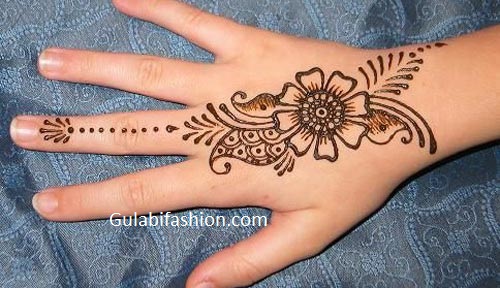 Here all above simple mehndi designs for you, can check other designs from mehndi design category. thank you